UI UX Design Company in Udaipur
An expressive, flexible and Create scientifically fresh experiences with UI/UX Design & Development Services and bring years of application design experience to play to offer you specially crafted UI UX design services that can help your app and idea stand out.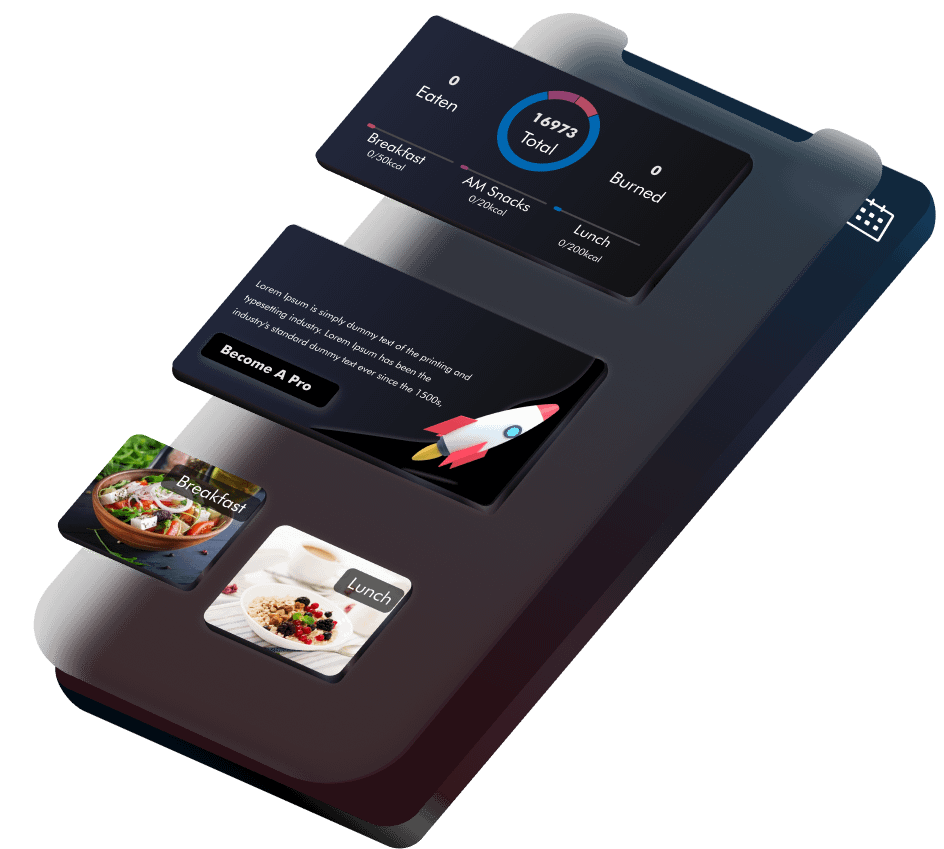 UI UX Design Company Udaipur
FBIP is the leading UI UX Design Company in Udaipur. We are a full-service agency specializing in the user interface (UI) and user experience (UX) design. Our team has extensive experience creating beautiful and intuitive digital experiences that engage customers, build brand loyalty, and increase sales.
FBIP understands that good design is more than just aesthetics. It's about anticipating user needs and designing solutions that deliver an exceptional customer experience. We create designs that are visually stunning, easy to use, and provide users with the information they need quickly and efficiently. Whether you need a website or mobile app designed from scratch or an existing product redesigned for optimum performance, our experienced professionals can help you achieve your goals.
By incorporating engaging and interactive elements into website design, our UI designers aim to increase user retention and satisfaction. It is widely accepted that the foundation of any successful website lies in its UI/UX design. Therefore, our team places great emphasis on this aspect of web development, ensuring that each design is optimized to maximize user engagement and satisfaction.
Get Flutter Consultation Now
Let's Discuss to Build Something Great Together
Trending Tools And Softwares We Use
At our company, we stay up-to-date on the latest trends and tools in social media and UI/UX design to ensure that our clients have the best possible online presence.
UI UX Design Expertise,
We Posses
Your envision is followed dedicatedly right from the header image to the footer portions. If you want reliable and quick coding for your perfect WordPress theme/template design, then we are ready with our prompt and accurate integration service to convert PSD to a responsive WordPress website.
User Interface Design
Creating engaging visual designs by understanding users' needs
User Experience Design
Optimizing user journeys for maximum engagement
Interaction Design
Crafting smooth transitions between pages & screens
Information Architecture
Structuring information for easy navigation
Prototyping & Wireframing
Building clickable mockups to validate ideas quickly
Usability Testing
Measuring how well your designs meet user expectations
Why Choose FBIP for
UI UX Design Company in Udaipur
We are continuously improving and exploring the latest technologies to offer you the most exceptional service possible.
FBIP has an experienced team of UI/UX designers, developers, and strategists who have worked on a wide range of projects for different clients.
We provide cost-effective solutions that are tailored to meet each client's specific needs and budget. With us, you can be sure to get the most bang for your buck!
Our UI/UX design company in Udaipur is committed to delivering quality work that meets the highest standards. We keep abreast of the latest trends and technologies so that we can provide our clients with the best solutions possible.
We understand how important it is for businesses to have their websites up and running as soon as possible, which is why we prioritize timely delivery without compromising on quality or performance.
Are you seeking mobile app solutions that are rich in features and promote productivity?
If so, you've come to the right place!
UI/UX Design Agency in Udaipur
We are the leading UI/UX design agency in Udaipur! We are a team of creative professionals and highly skilled developers who specialize in crafting exceptional user experiences. Our aim is to help businesses create beautiful digital products that engage their customers and give them an unforgettable experience.
We believe that great design comes from understanding user needs, so we spend time researching and analyzing your target audience before delivering any work. This allows us to craft solutions that provide maximum value to your business and make it stand out from the competition.
Our experienced team of designers and developers can help you bring your ideas to life with intuitive user interfaces, engaging visuals, and optimized performance. We use modern tools such as HTML5/CSS3, Bootstrap frameworks, JavaScript libraries, Adobe Photoshop & Illustrator for web development projects.
FBIP understands the importance of staying up-to-date on industry trends and technologies; which is why our team continuously works hard to ensure all our solutions are built on cutting-edge technology for optimal results.
We've successfully been helping startups and small and medium enterprises. Industry-based competence gained over the years permits us to effective Branding and UI/UX Design for complicated websites and apps.
Hospital Industry

Education Industry

Mines Industry

Hotel Industry

Wedding Planner

Event Management
Our UI UX Design Company offers a wide range of services, including website design, mobile app design, logo design, graphic design, and more. We specialize in creating user-friendly designs that meet the needs of our clients.
We strive to complete all projects within an agreed-upon timeline. Generally speaking, most projects can be completed within 4-6 weeks depending on complexity and scope.
We start by understanding our client's needs and vision before moving onto the conceptual phase where we create wireframes and prototypes for feedback. Once approved we move into the development stage where we bring the project to life until completion.
Yes! We are proud to showcase our portfolio which includes previous clients' successes from various industries such as healthcare, entertainment, finance, and more! Feel free to explore our website or contact us directly for additional information about specific projects.