Shopify Development Company in Udaipur
Get Expert Solutions from FBIP Advanced and feature-rich eCommerce Solutions with Shopify Development.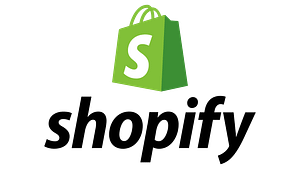 Shopify Development Company in Udaipur
Are you looking for a reliable Shopify development company in Udaipur? If yes, then you have come to the right place. At FBIP, we have a team of experienced and dedicated developers that specialize in developing custom eCommerce websites & applications on the Shopify platform. Our experts are adept at creating modern and interactive stores with a range of features that make it easy for customers to shop online. With our customized solutions, we help businesses boost their sales while providing an improved shopping experience.
At FBIP, we understand the importance of a well-designed website and therefore our Shopify web designing services in Udaipur are unbeatable. Our professional web design experts create the perfect e-commerce solution for your business website by utilizing countless themes that perfectly adapt to your website. We can redesign your existing Shopify store and customize it to ensure that it meets all of your goals flawlessly.

No matter how great your services and products may be, they won't sell if they're not presented in an attractive way. Similarly, only a beautifully designed website will be able to keep visitors on the page. This is why at FBIP we recognize the importance of good design and offer unbeatable Shopify web designing services in Udaipur.
Get Flutter Consultation Now
Let's Discuss to Build Something Great Together
Shopify Development Expertise,
We Posses
SHOPIFY INTEGRATION
We have rich expertise in integrating payment gateway, shopping cart, APIs, and third-party applications for extending the functionality of your eCommerce store.
SHOPIFY E-COMMERCE DEVELOPMENT
We offer comprehensive Shopify installation, configuration, and integration solutions to help your business meet its eCommerce objectives quickly and effortlessly.
CUSTOM SHOPIFY DEVELOPMENT
Whatever your eCommerce store requirements, you can always count on us for Shopify web design services that are sure to meet your business objectives.
Why Choose FBIP for
Your Shopify Development in Udaipur
At FBIP, we understand that every business has unique requirements when it comes to building an eCommerce website or application on Shopify. That's why our team of experienced developers works closely with each client to create custom solutions based on their individual needs and specifications.
We provide end-to-end services starting from design & development till maintenance & support so that your store runs smoothly all year round
Our experts have deep knowledge & experience in creating custom stores using the latest technologies like HTML5/CSS3, JavaScript/jQuery etc
We ensure complete data security through SSL encryption & other industry standard measures
Our solutions are optimized for search engines so that your store can be easily discovered by potential customers
Take the first step towards the right direction
You've Reached The Right Place!
Shopify Development Agency Udaipur
FBiP is a Shopify developer agency based in Udaipur, India. They specialize in custom e-commerce development and design, as well as Shopify app development, API integration, and custom Shopify theme development. The company was founded by experienced Shopify developers and designers with a mission to provide clients with the highest quality Shopify development services.
FBIP provides a broad range of services for Shopify developers in Udaipur, including website development, customizations, customization of themes, custom plugins, APIs, and more.
Yes, FBIP charges a one-time fee for all services, which will be determined based on the scope of the project.
This depends on the complexity of the project and the resources available. However, we usually strive to complete projects within a few weeks.
Yes, we guarantee that all of our services will be completed to a high standard and in a timely manner. If you are unsatisfied with the quality of our services, we will work to resolve any issues.