Flutter App Development Company in Udaipur

An expressive, flexible and innovative framework to develop the next-gen apps for iOS and Android with a single codebase in record time.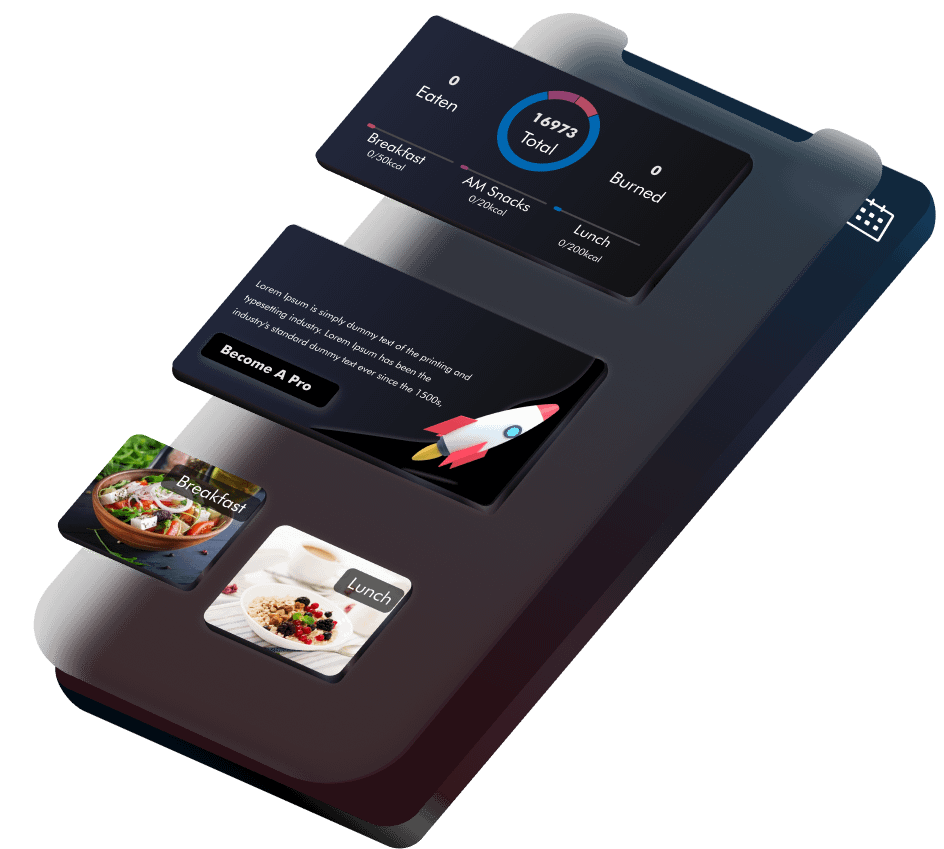 Flutter App Development Company Udaipur
FBIP is the best flutter app development company in Udaipur. FBIP specialize in developing applications with Flutter and provide a range of services including UI/UX design, development, testing, and maintenance.
FBIP have a comprehensive set of skills and tools to deliver high-quality apps. FBIP is experienced in creating user-friendly interfaces, optimizing app's performance, and ensuring the app meets the user's requirements.
FBIP have a deep understanding of the Flutter framework and use the latest technologies to ensure the best user experience. FBIP create applications for both iOS and Android. We ensure that the applications are compatible with different devices and operating systems. In addition, FBIP create custom applications based on client specifications. FBIP also provide a variety of services such as bug fixing, feature enhancement. This helps to keep our client's application up to date and ensure its performance is maintained.
Get Flutter Consultation Now
Let's Discuss to Build Something Great Together
Flutter App Development Expertise,
We Posses
Flutter Mobile App Development
Want to develop an interactive Flutter mobile application for your business? FBIP helps you to develop a single cross-platform codebase that works for both iOS and Android platforms.
Flutter Desktop App Development
With Flutter's single codebase and dart advantage, we at FBIP deliver applications for iOS, desktop, Linux. With Flutter, now run your fully-featured customized apps on all OS.
Flutter Web App Development
Utilizing single codebase for web, Flutter delivers fast, a higher performance that feels entirely at home in web browsers. Connect with Best Flutter App Company in India to get it all.
Why Choose FBIP for
Flutter App Development in Udaipur
Our team is constantly upgrading and exploring new technologies to provide you with the best possible service.
Our team of developers is highly skilled in using flutter and has extensive experience in developing mobile applications using this framework. We have worked with various flutter app development projects and have always delivered high-quality results.
We provide cost-effective solutions when it comes to flutter app development. We understand that budget is an important factor and we design our services accordingly. We guarantee that our services are affordable and provide the best value for your money.
We ensure that our flutter apps are efficient, reliable and secure. We use the best practices and latest technologies to ensure that the apps are highly functional and secure. Additionally, we also provide regular maintenance and support services to ensure that your apps are always running smoothly.
We strictly adhere to quality standards and adhere to the best coding practices to ensure that the apps we develop are of the highest quality. We provide comprehensive testing and quality assurance services to make sure that the apps are bug-free and perform optimally.
Looking For Feature-rich & Productive Mobile App Solutions?
You've Reached The Right Place!
Flutter App Development Agency Udaipur
Flutter is an open-source mobile application development framework created by Google. It is used to develop applications for Android, iOS, Windows, Mac, Linux, and the web from a single codebase.
It is based on the Dart programming language and has a huge range of features and advantages, making it an attractive choice for mobile app development. FBIP is vastly experienced in developing apps for different industries such as e-commerce, healthcare, and finance. We ensure that the application is tailored to meet the specific requirements of the industry.
Flutter app development is the process of creating mobile applications using the open-source platform created by Google, Flutter. It allows developers to create high-performance, visually attractive native apps that run on both iOS and Android devices.
Flutter offers a number of benefits, including faster development times, improved UI/UX performance, better support for animations and transitions, access to Google's Firebase platform for real-time data storage and retrieval, and more efficient debugging processes.
The time required to develop an app using Flutter depends on its complexity and features; however, estimates suggest that it usually takes between two to three months from start-to-finish for a simple application with basic features.
Flutter can be used to build any type of mobile application, ranging from simple utility apps), messaging apps, eCommerce apps, and many more complex applications like banking or healthcare solutions.