Digital Marketing Company in Udaipur
Get Expert Solutions from FBIP Advanced and feature-rich eCommerce Solutions with Shopify Development.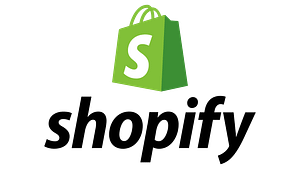 Digital Marketing Company in Udaipur
Are you the one who seeks to elevate your brand visibility through a strong digital presence? Or are you looking for the one-in-a-size digital marketing approach? If yes, then you arrived at the right place!
FBIP is your umbrella covering all of your digital marketing needs!
In today's time, where the market is flourishing in the world of digitalization, the importance of online presence can be overlooked. With the world relying ever more on the internet through globalization, it becomes necessary to move towards the digital world not only for survival but also to thrive more. This is where FBIP comes into play by bringing you all the services so that you can shine in your dynamic digital world.
Get Flutter Consultation Now
Let's Discuss to Build Something Great Together
Local SEO: Attracting Nearby Customers
Local SEO is a game changer in today's time for everyone who is seeking to connect with locals to grow their business. With our local SEO services, we can help you to become the first choice when a customer searches for you. We help you to attract the right customers by listing you on the local map. This helps those people reach to you who are actively seeking the product and services. At FBIP, we aim to make you the talk of the town with our service!
Email Marketing: Connecting with Your Audience
Email is a direct path that helps you to reach out to your targeted audience. At FBIP, we understand the wonders that can be done to your company through email marketing. That's why, we provide you the service, where we tailor the email marketing strategies through engaging the subscriber's list, curating content, campaigning, etc. We create strategies that can align your goal to market your business by directly reaching customers.
Conversion Rate Optimization (CRO): Maximizing ROI
Driving traffic to your website is not just our goal. But we go beyond by turning your traffic into valuable customers. This is done through our effective strategy which helps in conversions. We provide a service where we analyze your website and add features that can lead viewers to subscribe to your newsletter, purchase the product, and fill out the form. By building up an appealing call to action, we help your users navigate seamlessly through the site so that desired actions can be taken.
Marketing Automation: Streamlining Campaigns and Engagement
Through market automation, we curate marketing strategies that can best align with your goals. We through automation ensure the use of technology and software that can help with repetitive marketing. The automation helps in segmenting the audience which helps in targeting them by tracking history and data. Moreover, we also help you with sales funnel, behavioral tracking and multi channel automation which overall benefits to target a specific audience group.
Affiliate Marketing: Partnering for Sales and Leads
Affiliate marketing is a booming strategy to boost sales exponentially. Through our affiliate marketing service, we help you set up the system by helping you with recruitment, creating plans, and handling commissions. Moreover, we also bring you good opportunities where we bring you partners who are worth dealing with. Without our powerful approach, we bring partnerships to a consensus that can help you implement a cost-effective idea to build the brand.
Why Choose FBIP for
Your Digital Marketing in Udaipur
By utilizing the innumerable benefits of our digital marketing services, one can unlock the potential of their company to the fullest. However, to truly taste the essence of development, FBIP is a place to spice up the taste for the better Here is what makes us stand apart from the rest
Custom Digital Marketing Service: The approach of one size fits all is not for FBIP. We work with an approach by building a customized approach that aligns with the intention to thrive a brand. When working with FBIP, we research and scrutinize the website and customize strategies accordingly.
Competitive Pricing: At FBIP, we work with a customer-centric approach. We mold our services according to the needs and requirements. By this, we ensure cost-effective pricing. Also, we ensure to double up the investment to elevate your brand presence.
Industry experts: We work with skilled people who help you with extensive services like SEO, social media marketing, content management, and video marketing. Our team of developers is people related to the industry because they bring up their acumen, knowledge, and industry insights to you. So joining hands with FBIP is to embrace the expertise and a good experience.
Transparent Reporting: When working with us, we strive to keep transparency as the key. We keep you updated by regular reporting about the implementation of plans, outcomes, and issues that your brand is facing. Moreover, we with our regular updates help you to stay up to date with the current market trends so that you tailor plans accordingly.
Take the first step towards the right direction
You've Reached The Right Place!
Digital Marketing Company in Udaipur
Based in Udaipur, FBIP is a digital marketing agency catering with diverse services. Our services encompass social media marketing, email marketing, campaigning and a lot more. FBIP is a haven to the best digital market agents who have decades of industrial experience and expertise.
FBIP provides a broad range of services for Shopify developers in Udaipur, including website development, customizations, customization of themes, custom plugins, APIs, and more.
Yes, FBIP charges a one-time fee for all services, which will be determined based on the scope of the project.
This depends on the complexity of the project and the resources available. However, we usually strive to complete projects within a few weeks.
Yes, we guarantee that all of our services will be completed to a high standard and in a timely manner. If you are unsatisfied with the quality of our services, we will work to resolve any issues.