Application Development Company in Udaipur
Get Expert Solutions from FBIP
Advanced and feature-rich eCommerce Solutions with Application Development.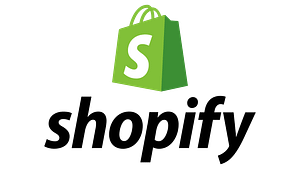 Application Development Company in Udaipur
Are you the one who is looking forward to the digital landscape flourishing? Or are you the one who is looking to own an application? Look no further! You have arrived at the right place. FBIP is your one-stop solution to turn your dreams into reality by bringing your digital concepts to life.
At FBIP, we understand the importance of applications in the fast-paced world. We believe in innovation which drives your approach towards betterment and growth. To preserve your approach, with our unique application development, we craft not just apps but an outstanding digital experience.
Get Flutter Consultation Now
Let's Discuss to Build Something Great Together
With a team of dedicated developers and unwavering passion, we extend our hand to you by providing a wide range of services. Here are a few of such array of services that we offer
Mobile Application Development
We provide a seamless user experience to your users by building a mobile application rich in features. Our team of skilled application developers works with an acumen to improve user engagement. We as a mobile app development company specialize in creating applications that work on iOS, Android, and cross platforms which can ensure that apps are working smoothly on various platforms.
Web Application Development
Through our remarkable application services, we provide top-notch web application development services. We help you with creating a new website that meets your requirements and customizes it as per your choice. We create websites that resonate well with your brand values.
API Integration
Through our application service, we ensure to facilitate a smooth API integration. Through planning strategic activities, we carry out your task with ease to establish your base with third-party services. We ensure that your application merges well with third parties so that it can help in real-time communication and manage data integration.
UI/ UX Design
We strive to make your application worthy enough to mark a lasting impression. We create applications that look appealing and engaging to use. Through behavioral analysis, our designers create UI/UX which maximize the user experience and optimize it continuously to maintain its functionality.
Deployment
We help you to deploy your application which allows you to manage a large number of connections with efficiency. We provide you with popular services that can help you with application deployments like Google Cloud Platform, Heroku, Microsoft Azure, and many more which allows you to enjoy the encompassing services with resource optimization.
Why Choose FBIP for
Your Application Development in Udaipur
At FBIP, every project we work on embarks on a new destination for development. We use our expertise with a pragmatic approach which makes us stand apart from the rest. Here are a few reasons, why you should choose us as your development partner
Quality Assurance: Quality is our hallmark, and our dedicated quality assurance team conducts rigorous testing to identify and address any issues. We're committed to delivering a bug-free and reliable application that meets the highest standards.
Support and Maintenance: Our designated team handles your queries by assisting you post-launch. We just don't stop by creating an app but move forward by giving you assistance even after the launch of it. Having us on board as your development partner, we stay 24/7 for your service.
Regular Reporting: Our team of developers, daily looks into your application. Bug issues, performance optimization, and data backups are done. We work on it regularly so that your application stays updated and seamlessly works while using
Comprehensive Support: We cover a broader range of aspects to help you with application development at every stage. That's why we provide services of deployment and ongoing support which can help you throughout the lifecycle of an application.
Proven Track Record: At FBIP, our strong testimonials speak for our brand. We have a testimony of having positive reviews, strong portfolios, client satisfaction, and good quality for the services provided. Moreover, we at FBIP have a client-centric approach where we understand your needs in a clear way which helps us in doing the best in our projects.
Take the first step towards the right direction
You've Reached The Right Place!
FBIP has its motto to provide the user with the best digital experience. So, if you are one who still doesn't have your own mobile application in this ever-flourishing digital landscape, surely you are looking for your hands on something big!
Choose us as your application development services trusted partner and let us help you in leveraging your business to a new height. Get in touch with us today to implement your requirements in real and embark on a new journey of success
Remember, you are just a click away to get your customized app today!
Application Development Company in Udaipur
FBIP is one of the leading faces in the world of application development in Udaipur. From building your application to developing it as per your business requirements, we provide a comprehensive range of services covering all the aspects. With the skilled application developers, we bring you an expert hand who can customize your dream into reality through a good application.
At FBIP, we prioritize full-fledged security. That's why our team is committed to securing your data as best as possible. We follow a two-encrypted way to secure your sensitive data. Moreover, after building the application, we give you the necessary credentials so that you can secure your data and set passwords at your convenience.
Absolutely, yes! In fact, we provide a different range of services for web applications in itself. We do create front-end web pages for reference to mobile applications. But beyond that, we still develop a web application on its own. To know more, please contact us with your queries.
Of course, we can! At FBIP, we aim not only for a client-centric approach but also for a collaborative approach where we are adaptive to connect with existing teams for work. We specialize in highly bespoke products.
Well, if that's the case, our inboxes are always open for you. You can reach us through our email or any other medium convenient to you. Contact us now and let us help to resolve your queries.