Mobile App Development India to Deliver end-to-end Solutions
Top Mobile App Development Companies in India provide solutions for Android, iOS; enabling customer businesses to deliver seamless user experiences across all the modern platforms and devices.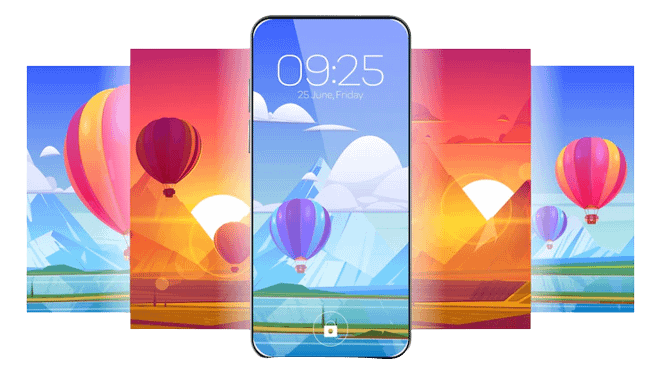 Top Tier Mobile App Development Company in India
Customized App Solutions, Beyond Your Expectations!
A mobile app is more than just an app, It helps in growing every business type. In Mobile App development India, we hold a half-decade experience in building mobile application solutions; meeting market needs, building a reputed brand value, and accelerating business growth. From mockup-design, integration, delivery to maintenance, high-quality and secured app is delivered to clients.
Mobile App Development Company
India
An expert application developers is here to build productive solutions and deliver exceptional results.
Look no further than FBIP to revolutionize your app idea into a featured iOS application. Starting from startups to to big-scale firms, throughout extensive industries, we as an Mobile App Development Company India deliver solutions using the today's technologies and techniques.
Our team utilizes the modern technologies, Android Versions, high-level programming languages, and modern architectures to develop applications that perform well on smartphones, wearable OS supported devices, etc. All the applications we as a Mobile App Development in India ensure higher performance and better results.

MOBILE APP FOR STARTUP
Helping entrepreneurs deliver their innovative ideas to reality.
FBIP is a top notch Mobile App Development Company in India that takes the real-time demanding situations of small scale and local businesses, startups, and promises to deliver a powerful mobile application that will grab the users interests.
To turn a startup into large successful business, we bring the most relevant techniques in use for each client's project; assured to provide seamless performance and better results.

MOBILE APP FOR SMALL & MEDIUM-SIZED ENTERPRISES
Helping SMEs to streamline their workflows
For a business, either small or medium-sized, having a mobile application is important as having a website in this digital world. An application offers more ways to interact with the our customers and their engagements.
With our Top Mobile App Development Companies in India, the businesses can have the benefit of leveraging the modern technologies; helping improve services, and beat their competitors.

FOR LARGE ENTERPRISES
Helping enterprises to speed up the process & bring more revenue
We build scalable mobility solutions for large scale businesses and corporates that can best fit the objectives. From designing interface to project delivery, we offer clients end-to-end enterprise mobile applications.
Not just develop apps, we deliver end to end solutions that ensure higher business growth, more customer engagements and security of enterprise operations. With Mobile App Development in India, customers can expect a complete end to end solution with maintenance and continuous future extensions as market needs.
FBIP is one such Mobile App Development Company India, where you will get the quickest way to launch your business application. With readymade and ready to implement applications solutions, you can get your business up and running.

News App
It's not difficult to get access to news today: the internet and the use of social media with important worldwide events has made it almost impossible to live without these things. But finding a reliable one-stop solution to engage your particular segment, location and interest can be somewhat of a challenge. We as an Mobile App Development Company India deliver readymade news portals application along with admin panel.

E-learning
App
An interactive e-learning application helps students gain knowledge without any difficulty. We at FBIP, deliver ready-made solutions having top-notch features from online courses, test-series to live classes to ensure maximum learning.
When you choose us, a team of top notch application developers work dedicatedly and understand the importance of delivering projects on-time. An app customized by us enables you to sell study material faster and gain better results.

Healthy Food App
Seamless smartphone application makes your ease with better customer engagements.
Streamline the operations of your food delivery business with a readymade advanced featured app. With our on-demand solution, you will get your food delivery business ready to use asap.
Readymade and customized solution with option of white-labeling; we help delivery local vendors or restaurants to deliver seamless food ordering experiences. Our pre-built food delivery mobile application is available for both platforms i.e. Android & iOS.
With Mobile App Development India, customers can expect a complete readymade solution with advanced admin panel to manage all your business daily activities.

E-Commerce App
So your physical business is doing well and word of mouth is spreading, but you need to take your online presence to the next level and engage more customers from browsing to buying.
Get your store up and running in less time and minimal effort. Our pre-built eCommerce mobile application for both single and multi-vendor is included with all the advanced features required to deliver a excellent selling experience with seamless performance.
In readymade or fully customized app you will get with FBIP will be fully secure, the checkout will be flexible with multiple options of payment and SMS gateways, and fulfills customer needs in less than no time. An application is developed using hybrid technology to work on both Android and iOS.

Real Estate App
Start your real estate business quickly with a ready-made real estate platform to manage properties listings with advanced filters. We offer a readymade or customized mobile applications for both Android & iOS platforms; including separate apps for property-dealers, customers, and admin.
In addition to this advanced featured platform, we offer dedicated technical support to make things easy for you. Our real-estate mobility solutions are included with powerful features that help deliver ease.
WONDERING HOW MUCH TO MAKE AN
APP PERFORM LIKE A BUSINESS
We understand that cost is the huge deciding factor for startup or small scale businesses on a limited budget. The team at FBIP focuses on different phases of the app development process and the cost associated with each. Once we get through the project requirement, we will get a rough idea of the mobile application cost with payment in multiple phases. Based on the application type, interface design, functionalities and features, we calculate the ballpark figure of developing a mobile application as per provided requisites.
Feel free to contact with us and schedule a consultation for brain storming your unique business idea and to discuss the project regarding Mobile App Development in India and get the hassle-free solutions at your convenience . If you are confused about what platform, application interface design, and features your business application must have, let's help you out and turn your unique app good idea into great product.
MOBILE APP DEVELOPMENT INDIA WITH ADVANCED
TECH STACK
Running for extensive industries? Having Mobile App Development Company in India provides modern technologies, methodologies and tools to deliver the most successful and error-free mobile applications. The app tech stack or technology we choose can be a strong competitive advantage, contributing to your business growth.
React Native App Development
Leverage the power of React Native in the mobile application development process, we offer an end-to-end customized solutions that delivers a natively-rendered UX.
Cross-Platform App Development
We are experienced in building fully-customized end to end cease cross-platform well-adapted to most gadgets. The technique we use guarantees quick time-to-market.
With extensive experience in hybrid application development technologies, we provide advanced featured app to help businesses drive maximum returns.
Android Native App Development
We have specializations in Native Android applications development using Android SDKs with native UI and APIs. The end-to-end solution by us is adapted to your business needs.
Looking For Feature-rich & Productive Mobile App Solutions?
You've Reached The Right Place!
We're passionate about building customized mobile applications that are strategically planned, designed mockup, developed, and thoroughly tested.
When you approach FBIP's team for Mobile App Development in India, you will ensure your requirements, expectations are well conveyed, conceptualized, and implemented properly.
After understanding your requirements, we create a brief proposal including detailed features, scope of work and all possible features which are needed.
In the next phase, we work on building an aesthetic interface of an application using tools like Figma or Adobe XD. With an amazing look and feel, we design an application interface so that it gives ultimate user experiences.
We ensure that the application design incorporates your ideas and meet your requirements. Based upon your finalized UI Figma design, we finalize the things. The changes, if requested, we implement in the shortest possible time.
Our next step is to develop an application with our best coding standards. A dedicated team of designers and backend developers is there to handle the whole application development process.
We build a fully functional and featured mobile applications with all the major features and functionalities to perform well across chosen platforms i.e. Android & iOS.
Our quality analysts performs mobile applications testing for UI and UX distortions, show stoppers, major functionalities issues and capabilities to make an application error-free.
Our team of Quality Analysts is always there for you to help with the bugs, queries, and technical issues you have faced in your mobile applications.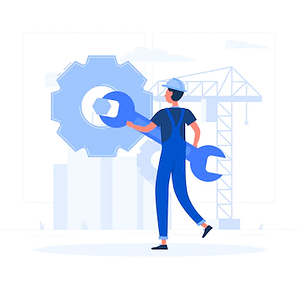 In addition to mobile application development, we also provide further ongoing maintenance and upgrades within maintenance contract. We strive to ensure customers get access to exciting features and framework upgrades from time to time.
Our maintenance team will assist you in modernizing the app you use. Be it a startup, medium-scales business, or large corporate enterprise, we open doors to better functionality, improvements performance.